january/february 2018 update
a season of establishment
Hello, loved ones!
It's hard to believe the month of March is here. January and February have been packed full of changes and adjustments for our family. In the midst of the newness and challenges, we are finding joy and peace as we expand our lungs to breathe in deeper measures of faith and trust in God and his plans.

We gather each Thursday evening with four other families to share life, dinner, conversation, worship, and prayer. These times together have become a highlight for us. The families are faithful and committed disciples of Jesus who hunger to learn more and more how to be the Church "gathered and scattered," to love people in their neighborhoods, communities, and right where everyday life happens. In addition to these gatherings, we are walking through "Dynamic Adventure" (the church-planting segment of training with Forge America) with Jack and Stephanie Wolfe. We are feeling the stretch while our paradigms shift, habits change, and new muscles are built for life, relationship, and ministry.

Additionally, we are finding ourselves being further established in Statham, GA. Anthony has joined together with a friend from his youth pastor days, Spencer Breedlove, who planted a church in the area four years ago. Together they have established Statham Pastors Network. It's their heart and vision to see this multi-ethnic, interdenominational group of men and women come together for fellowship and support. This is the first network of its kind in our town. We pray God would be honored and that his will would be done here.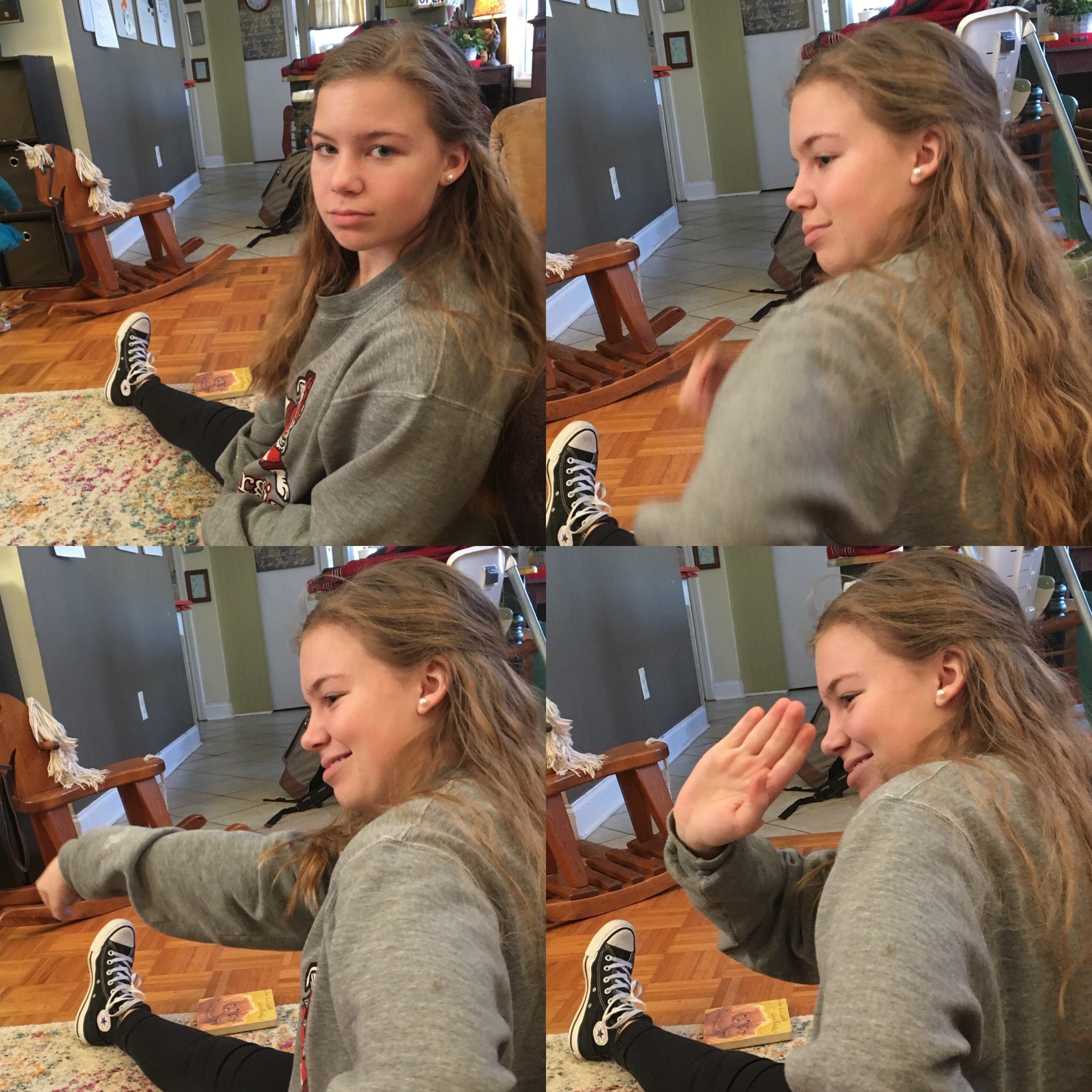 Anthony received his Commercial Driver's License and is driving a school bus daily for our local school system. "Mr. Anthony" is becoming a stable and steady figure in the lives of elementary, middle, and high schoolers as the first and last point of school-day contact with these students. Jessi is continuing to build an active home-cleaning business with clients from all ages and walks of life. For her, it feels like a gift to walk the rooms of these homes and bless them with a fresh cleaning and prayer.

Isabella (16) is rocking her last semester as a junior in high school. Her life is full of acronyms like SAT, ACT, and GPA right now as she prepares for senior year and life beyond. She's shown herself to be a mature and dependable leader this year as the captain of the Color Guard for her high school's marching band. Jack (10) is finishing up fourth grade, and Ava (8) second grade. Both of them have done very well academically this year, but it has not been without challenges. This has been a hard year for Jack as he and his class have had to navigate bullying and fierce competition for grades. He is a compassionate soul and looks for the best in everyone. Ava is one of only four girls in her class, with sixteen boys rounding out the class. Needless to say, that has been a source of stress at times. She is the life of the party. There have been lots of prayers to see us through each day, but we're thankful for the teachers, leadership, and communities our kids' schools contain. And finally, Ruby (1) keeps our entire family smiling, laughing, and heart-warmed each and everyday with her new collection of words and songs and interactions. We ooze with pride and joy in these four children of ours. Our quiver is full.

Anthony and Jessi both rounded out the month of February by attending men's and women's weekends of Tres Dias. The experience was soul-nourishing and life-changing. It was truly a gift to experience the love of God and his people in such a way over these weekends.
exciting changes ahead
Anthony has attended a couple of Statham Business Owner meetings as an opportunity to build relationship and know more about our town. Little did he know that we would soon find ourselves among their ranks. Anthony's father has owned a local dry cleaning business - Costa's Cleaners - in a neighboring town for thirty years. We have often daydreamed about bringing a branch of Costa's Cleaners to Statham. We have watched business properties become available, but they have either been outside of our price range or have quickly filled with new businesses. For years we have thought about one particular location that is situated at "the one red light" in Statham, centrally located in the middle of town. A long-standing business occupied this building for years. Recently that business closed and the property became available for rent. Anthony called about the property, had a meeting with his father and the landlord, and within a couple of days all parties agreed on lease terms. So as of April 2nd - the day after Easter - we will add one more small business to our community: Costa's Cleaners of Statham. There is much to be done in preparation and planning, but we are thrilled at all of the prospects for pouring into the people and economy of Statham through this opportunity. We hope God will do exceedingly and abundantly more than we can even imagine through this location.
our thanks and prayer in this season
We are so very grateful for the love and support you have given us. Words alone would never be sufficient. You are in our prayers and thoughts. We thank God for you.

Please join us as we pray for these things:

- More passion and love for Jesus, one another, and our neighbors

- Wisdom in all areas including next steps for our lives and church

- That the love of God will flourish for each other within our family of six

- God's protection over each of us